Technical Analysis of Stock Trends
 1948 Robert D. Edwards and John Magee published "Technical Analysis of Stock Trends" which is widely considered to be one of the seminal works of the discipline. It is exclusively concerned with trend analysis and chart patterns and remains in use to the present. As is obvious, early technical analysis was almost exclusively the analysis of charts, because the processing power of computers was not available for statistical analysis. "Technical analysis" is a financial term used to denote a security analysis discipline for forecasting the direction of prices through the study of past market data, primarily price and volume. Behavioral economics and quantitative analysis incorporate technical analysis, which being an aspect of active management stands in contradiction to much of modern portfolio theory
Reminiscences of a Stock Operator
The book tells the story of Livermore's progression from day trading in the then so-called "New England bucket shops," to market speculator, market maker, and market manipulator, and finally to Wall Street where he made and lost his fortune several times over. Along the way, Livermore learns many lessons, which he happily shares with the reader.
First published in 1923, Reminiscences of a Stock Operator is the most widely read, highly recommended investment book ever. Generations of readers have found that it has more to teach them about markets and people than years of experience. This is a timeless tale that will enrich your life—and your portfolio.

Douglas uncovers the underlying reasons for lack of consistency and helps traders overcome the ingrained mental habits that cost them money.  He takes on the myths of the market and exposes them one by one teaching traders to look beyond random outcomes, to understand the true realities of risk, and to be comfortable with the "probabilities" of market movement that governs all market speculation.
Thinking Fast & Slow
'Thinking, Fast and Slow' is an International Bestseller authored by the eminent economist and psychologist Daniel Kahneman. The book takes the readers on a fascinating journey by dissecting the mind and goes onto explain two distinct systems that affects our way of thinking and making choices. Of these two systems, one is intuitive, emotional yet fast while the other one is more logical and deliberative.
In this book, Kahneman exposes certain extraordinary capabilities of fast thinking along with its flaws and biases and explains how it shapes a person's behavior and thoughts. In simple yet engaging words, the book debates about the importance of taking risks, the proper ways to skill development, dangers of prediction, the cognitive biases and its effect, of people on how they view others and the real component of happiness.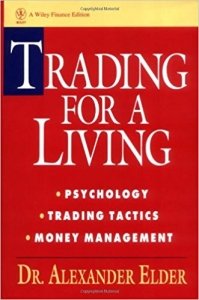 Soviet-born author and practicing psychiatrist Elder (director, Financial Trading Seminars, Inc.) shares his learning over the years as a professional trader and expert in technical analysis and his principle of understanding the three Ms (Mind, Method, Money), which will strengthen the discipline required to be successful in trading. He explores crucial factors in the markets that most experts overlook, including time, volume, and open interest, and describes little-known indicators to track them profitably. In addition, he covers many of the more technical approaches to investing in futures, such as factoring in the meaning from the Elliott Wave, oscillators, moving averages, Market Logic, and point-and-figure charting. His unique viewpoints in this overly saturated genre explain his particular view that most traders sabotage themselves, while offering tips for others to avoid doing the same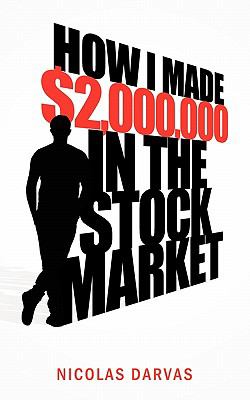 How I Made $2,000,000 in the Stock Market
Hungarian by birth, Nicolas Darvas trained as an economist at the University of Budapest. Reluctant to remain in Hungary until either the Nazis or the Soviets took over, he fled at the age of 23 with a forged exit visa and fifty pounds sterling to stave off hunger in Istanbul, Turkey. During his off hours as a dancer, he read some 200 books on the market and the great speculators, spending as much as eight hours a day studying.Darvas invested his money into a couple of stocks that had been hitting their 52-week high. He was utterly surprised that the stocks continued to rise and subsequently sold them to make a large profit. His main source of stock selection was Barron's Magazine. At the age of 39, after accumulating his fortune, Darvas documented his techniques in the book, How I Made 2,000,000 in the Stock Market. The book describes his unique "Box System", which he used to buy and sell stocks. Darvas' book remains a classic stock market text to this day.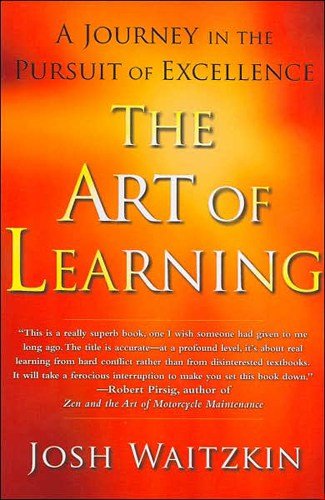 The Art of Learning: A Journey in the Pursuit of Excellence
In his riveting new book, The Art of Learning, Waitzkin tells his remarkable story of personal achievement and shares the principles of learning and performance that have propelled him to the top—twice.
With a narrative that combines heart-stopping martial arts wars and tense chess face-offs with life lessons that speak to all of us, The Art of Learning takes readers through Waitzkin's unique journey to excellence. He explains in clear detail how a well-thought-out, principled approach to learning is what separates success from failure. Waitzkin believes that achievement, even at the championship level, is a function of a lifestyle that fuels a creative, resilient growth process. Rather than focusing on climactic wins, Waitzkin reveals the inner workings of his everyday method, from systematically triggering intuitive breakthroughs, to honing techniques into states of remarkable potency, to mastering the art of performance psychology.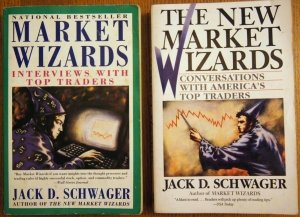 Market Wizards (Part 1 & 2)
How do the world′s most successful traders amass tens, hundreds of millions of dollars a year? Are they masters of an occult knowledge, lucky winners in a random market lottery, natural–born virtuosi―Mozarts of the markets? In search of an answer, bestselling author Jack D. Schwager interviewed dozens of top traders across most financial market